This post may contain affiliate links, which means we may receive a commission if you purchase through our links. Please read our full disclosure here.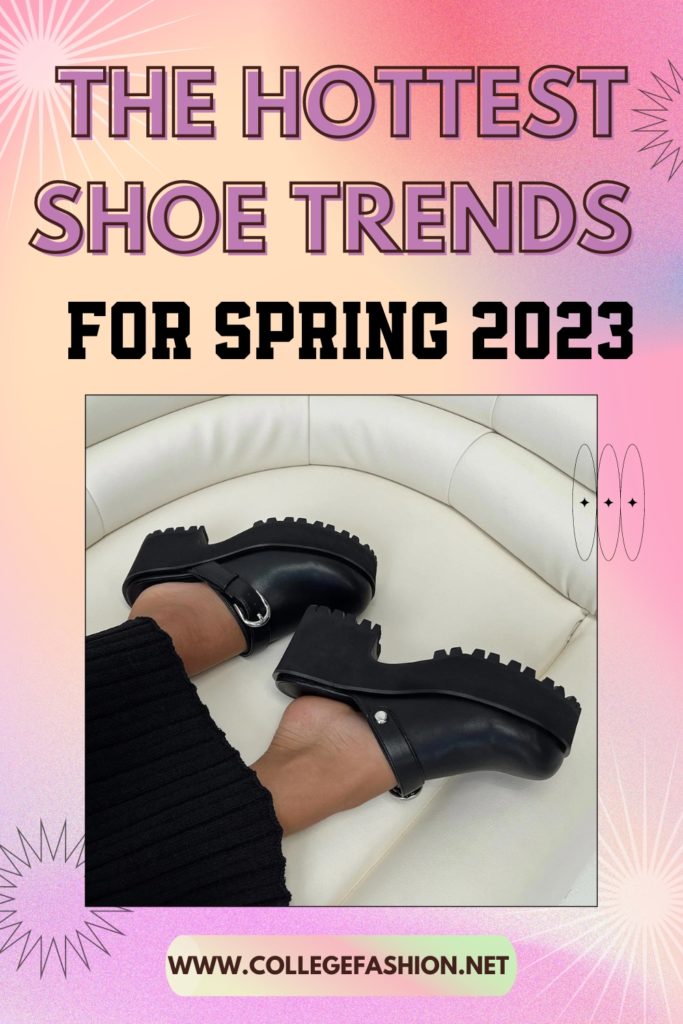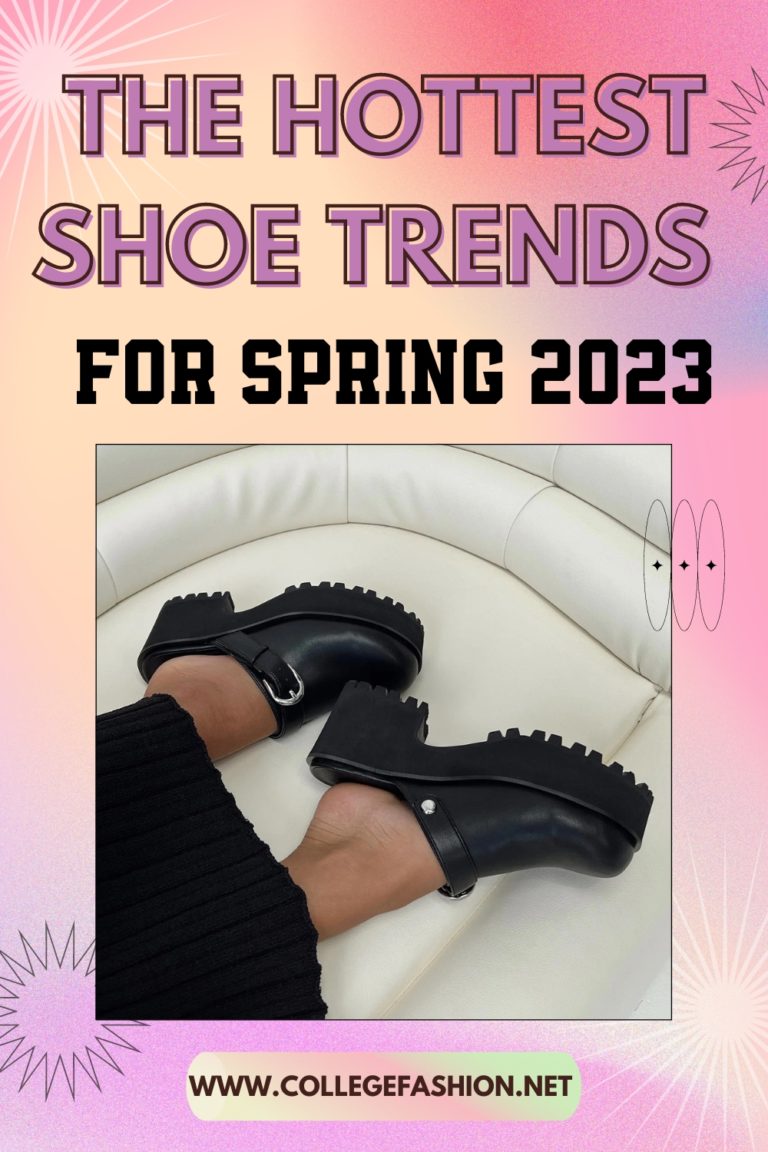 Put your best foot forward this spring with the most fashionable footwear of the season!
This upcoming season, there are so many stylish shoes to choose from that will keep you looking on-trend and while elevating your outfits. Whether you're looking for fresh kicks for campus or the perfect going-out shoe, these 25 trendy shoe options have got you covered—and they won't break the bank, either.
Want to know what shoes to wear for Spring 2023? These are the top shoe fashion trends to know:
Spring 2023 Shoe Trends
Loafers
Mary-Janes
Ballet flats
Slingback heels
Slingback flats
Low-top sneakers
Pointy-toe knee-high boots
Clogs
Espadrilles
Read on for a breakdown of each shoe trend, with our top shopping picks for all of the spring fashion shoes!
Loafers
Loafers have been hot for a minute now, and they are still going strong this spring! Opt for loafers with chunky soles for a cool, modern look, and consider styling them with ankle socks for added trend appeal.
Though these shoes have a classic, academia-inspired aesthetic, in 2023, you can wear them casually with just about anything, including jean shorts (like Emma Chamberlain, above).
Faux Patent Leather Loafers
First up, we have a classic pair of faux patent leather loafers with chunky treaded soles and gold-tone snaffle details. You just can't go wrong with these, and they are under $100. They look adorable with ankle socks or no socks, and will lend an academia aesthetic to your spring wardrobe.
Silver Metallic Loafers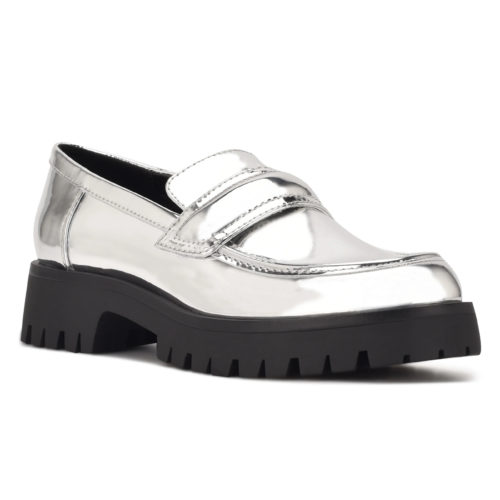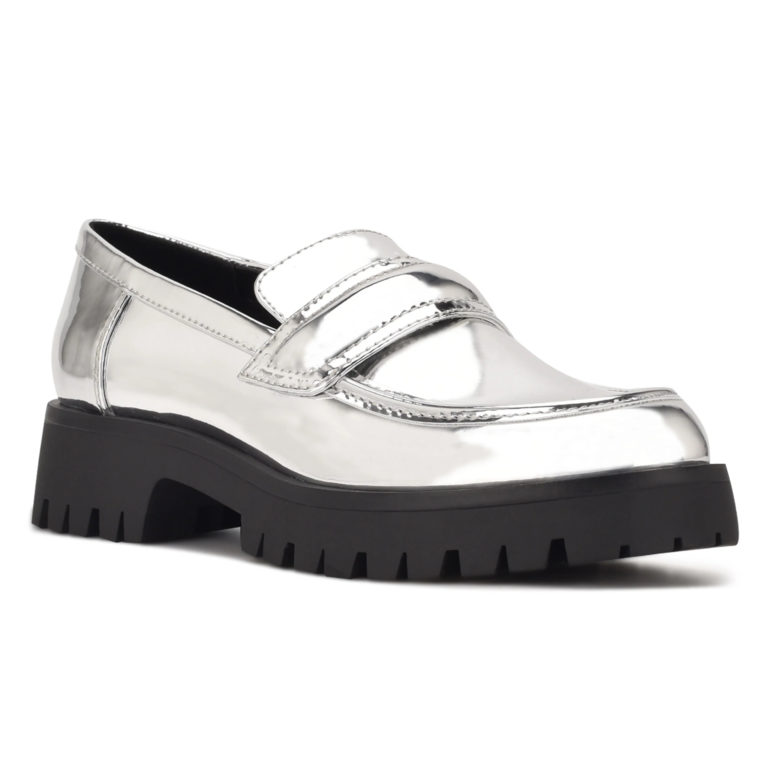 Step things up a notch with some silver metallic loafers. Metallics, especially silver, were huge on the S/S 2023 fashion runways, so incorporating that trend into your loafers is certainly a stylish idea. You'll be able to wear this pair day or night!
Slide-On Loafers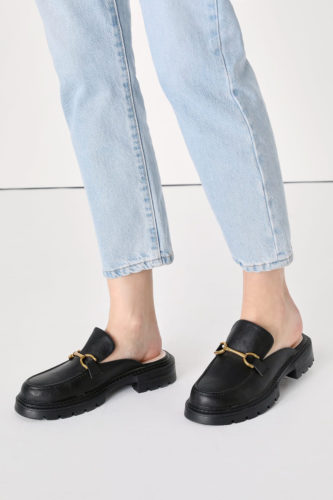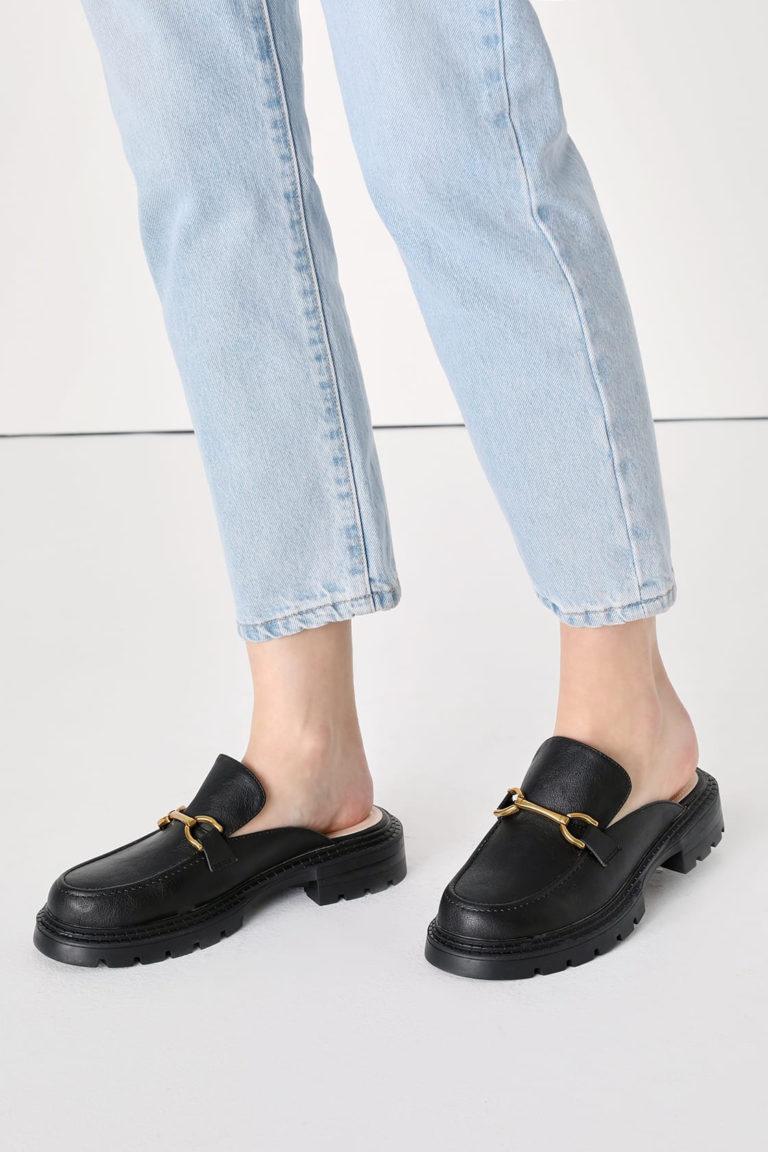 Why not try a slide-on style loafer for spring? These spring fashion shoes are quick and easy to slip on and off but look ultra-polished thanks to their gold horse-bit accessory and faux pebbled leather construction. Plus, the chunky lug soles add to their trend appeal.
Mary Janes
Similar in style to loafers, Mary Janes feature a strap (or multiple straps) across the instep of the foot, and they can either be flat or heeled. These classic shoes have made a major comeback this spring and can be styled many different ways, from preppy to punk.
Mary Jane Loafers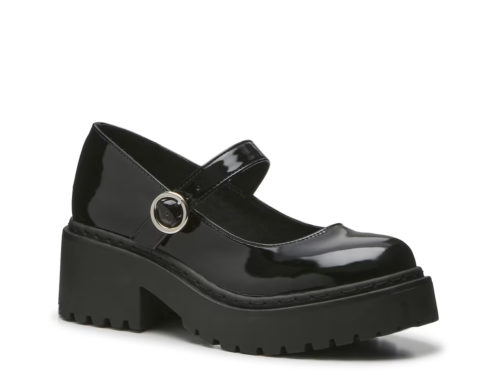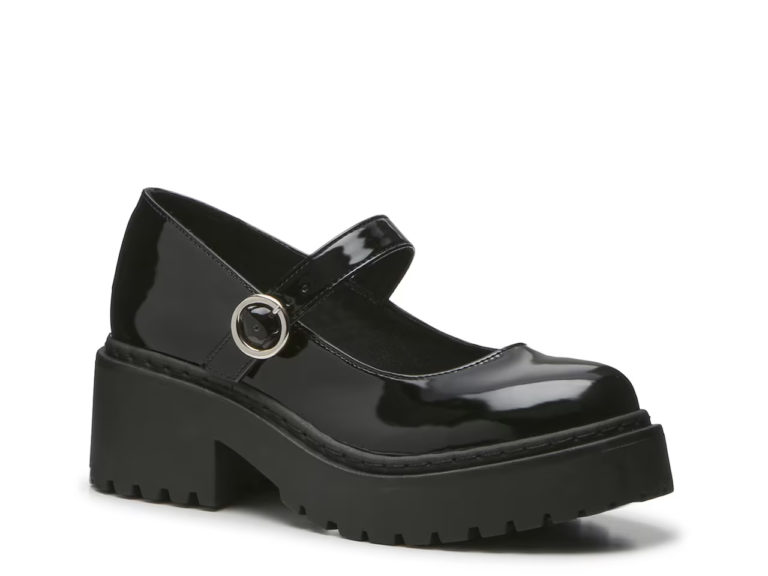 This Mary Jane-meets-loafer is on point for the upcoming season, complete with a shiny patent finish. The buckled strap gives these shoes the classic Mary Jane look that is perfectly balanced by the modern, chunky platform sole.
Platform Mary Janes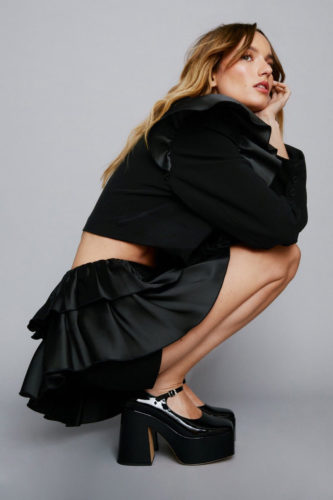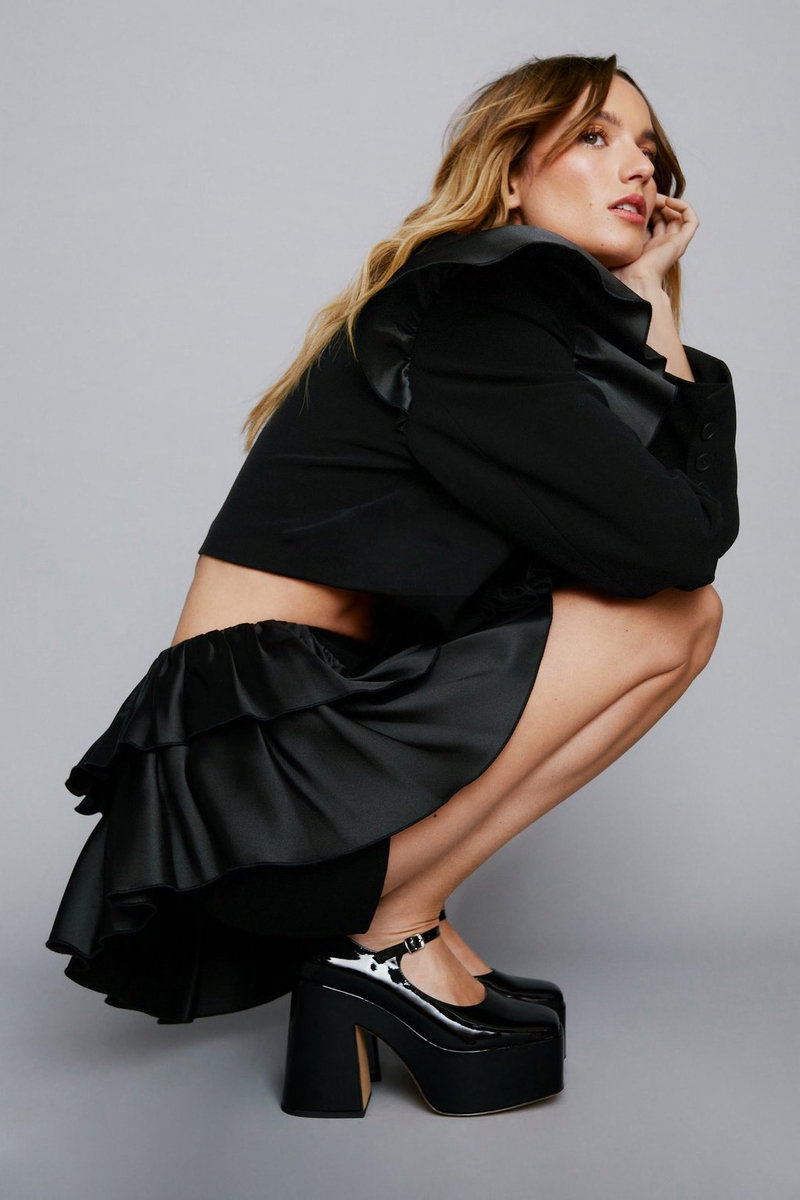 A bold platform heel will give your Mary Janes a modern look that is on-trend this season, along with shiny faux patent leather. This pair is the perfect balance of old school and new!
Ballet Flats
Yes, ballet flats are back thanks to "balletcore," a fashion aesthetic that is all about dancer-inspired clothing and shoes. In addition to ballet flats, this includes wrap tops, leg warmers, bodysuits, tulle, and sheer, floaty fabrics.
Ballet flats are at the very center of this fashion trend, though, and luckily, they are an effortless footwear choice, easy to slip on, and instantly make you look polished. These spring fashion shoes will add a feminine touch to your outfits, whether you pair them with girly or laid-back looks (they look great with jeans, too).
Satin Ballet Flats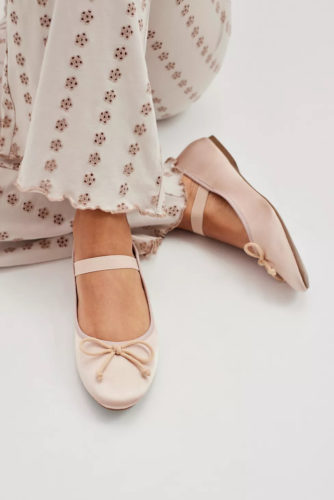 It doesn't get more balletcore than a pair of baby pink satin ballet flats (though these come in cute red and mint shades, too).
Soft satin fabric, almond-shaped toes, and stretchy straps across the front make these budget-friendly shoes a top choice for participating in the balletcore trend.
Square-Toe Ballet Flats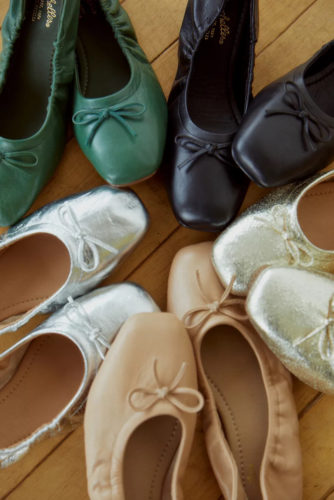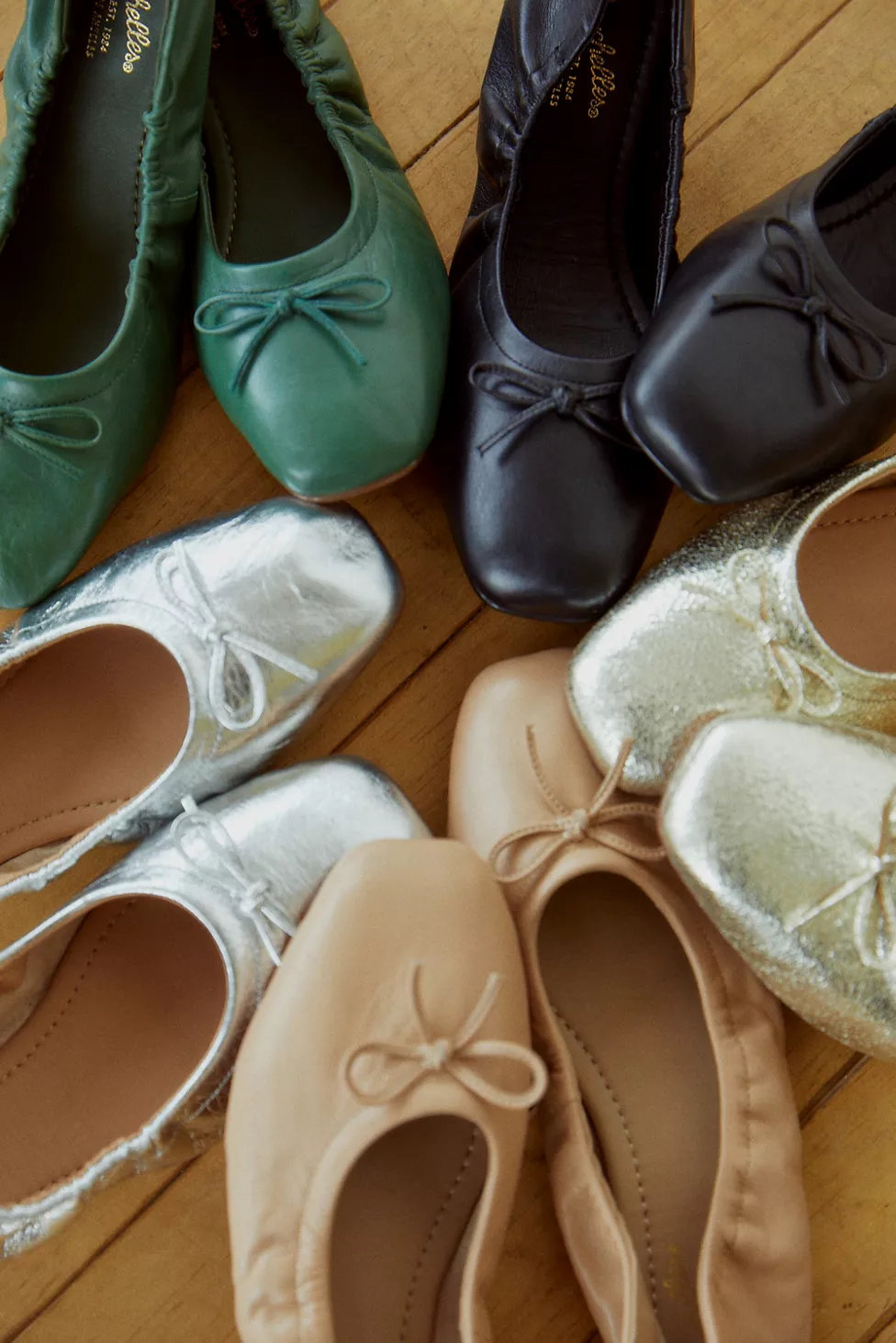 Opt for ballet flats with a square-toe design for a modern look that feels fresh for 2023.
These leather square-toe ballet flats come in an array of colors (including trendy metallic gold) and feature a string bow for a sweet, classic touch that adds to their femininity. The scrunched sides also add to their ease of wear.
Buckled Lace-Up Ballet Flats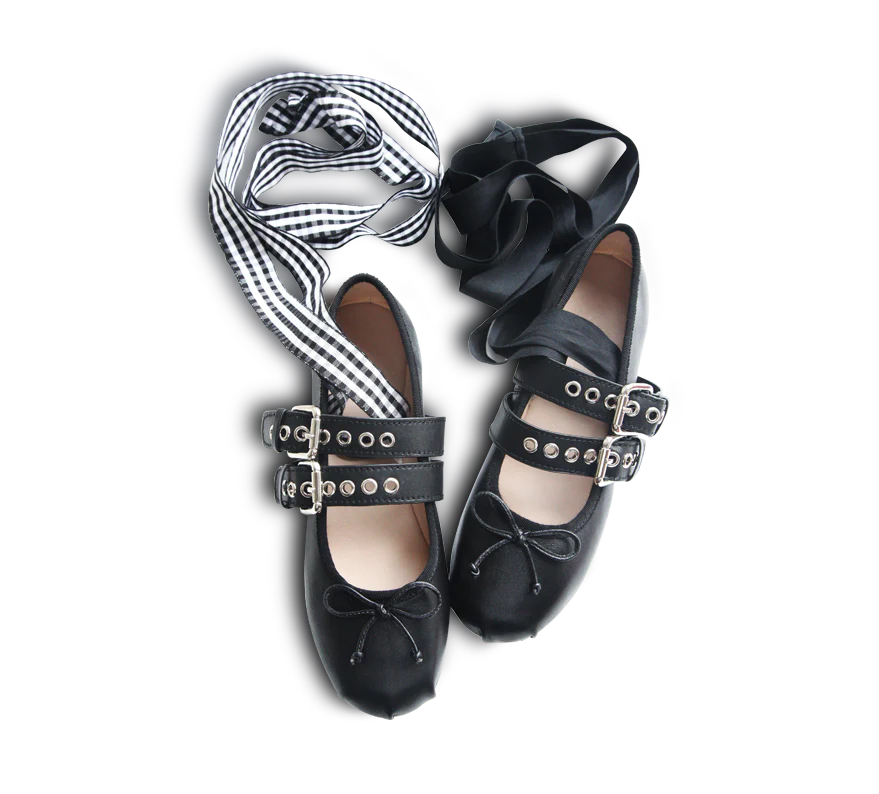 For an edgier take on girly ballet flats, try a leather buckled pair with lace-up detailing instead. This cool, modern approach to the classic ballet flat adds major flair with not one but two buckled straps and mismatched laces for extra uniqueness.
You'll want to show off the laces by wearing these ballet flats with skirts and dresses this spring (rather than pants).
Slingback Heels
Take it back to the '90s with some slingback heels. This vintage-inspired silhouette will make you look classy, and a short kitten or block heels makes these easier to walk in (compared to stilettos).
If you're into thrifting, you should keep your eye out for '90s slingback heels; if not, no worries—check out these 2023 options below.
Vinyl Slingback Heels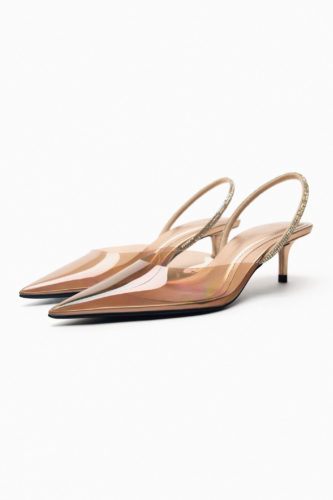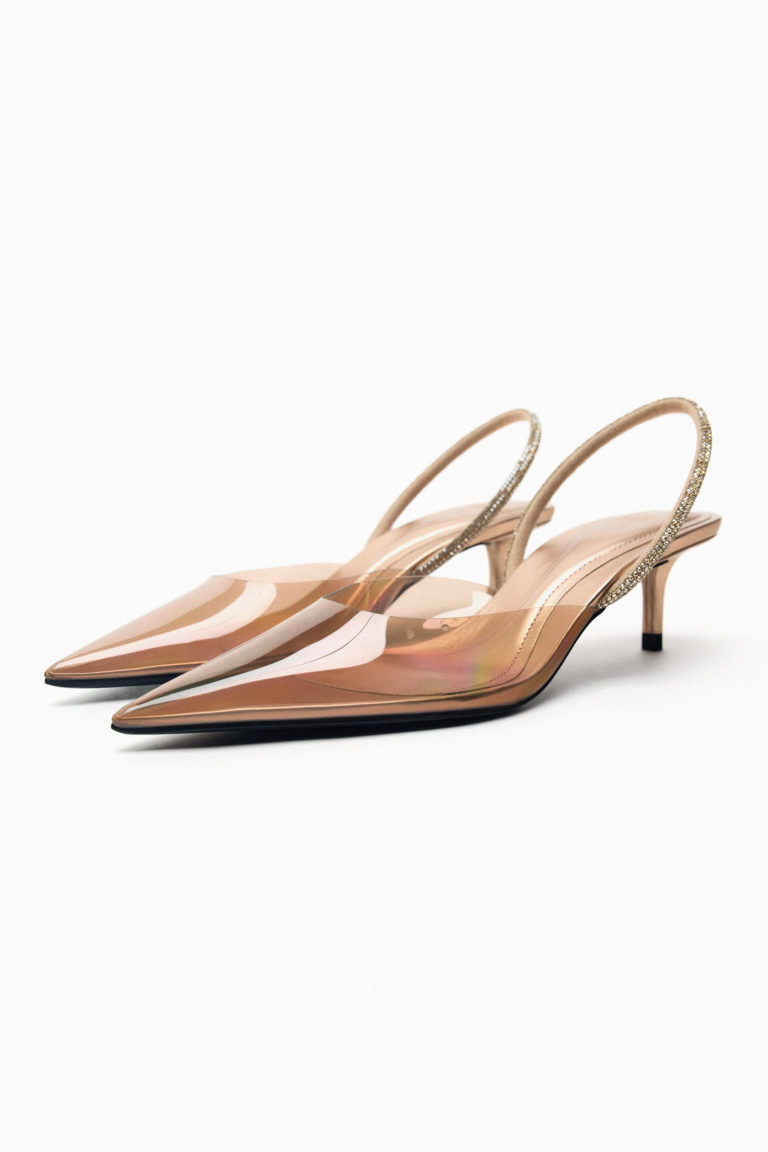 Zara has a ton of great slingback heel options this season, and I love this pair with a rhinestone slingback strap and tan-colored vinyl pointy toe. The sparkly rhinestone strap gives these heels a glam look, and the see-through vinyl construction is also extremely on-trend this spring. These are perfect for a night out!
Faux Suede Slingback Pumps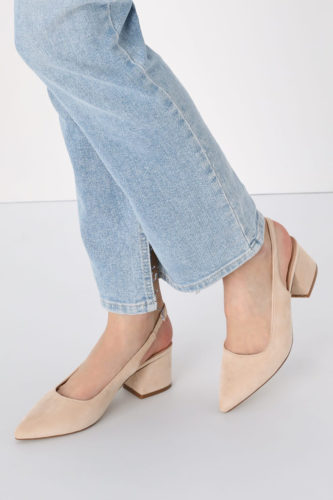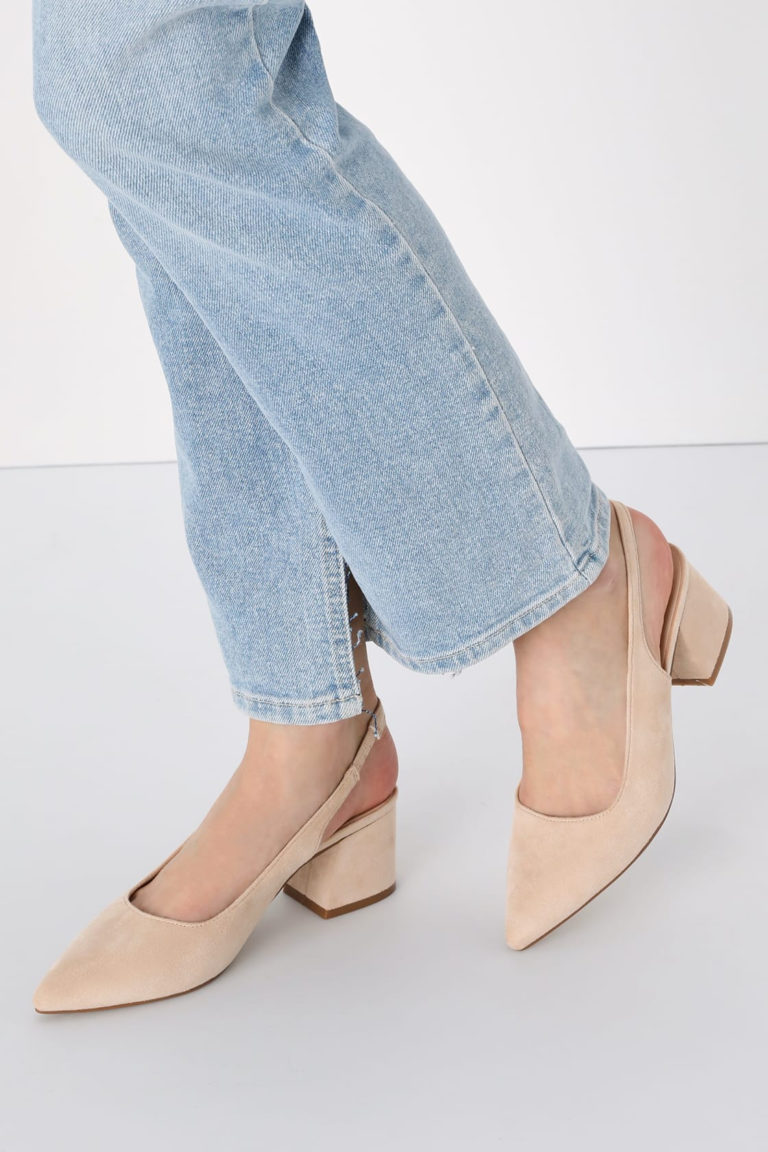 Looking for more traditional slingback heels that have a timeless appearance? Look no further than these nude faux suede slingback pumps that are as classic as it gets. You can wear these to sorority events, class presentations, the office, and much more.
The light nude color matches just about any outfit, and the short block heel is versatile and comfortable to walk in.
Faux Leather Slingback Pumps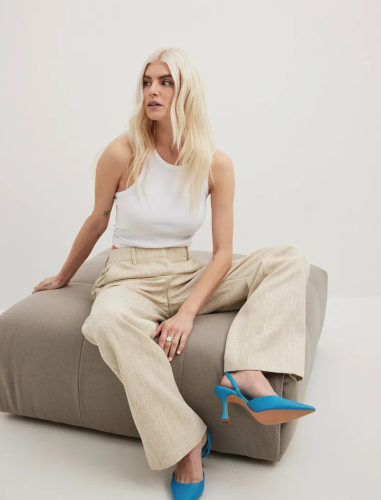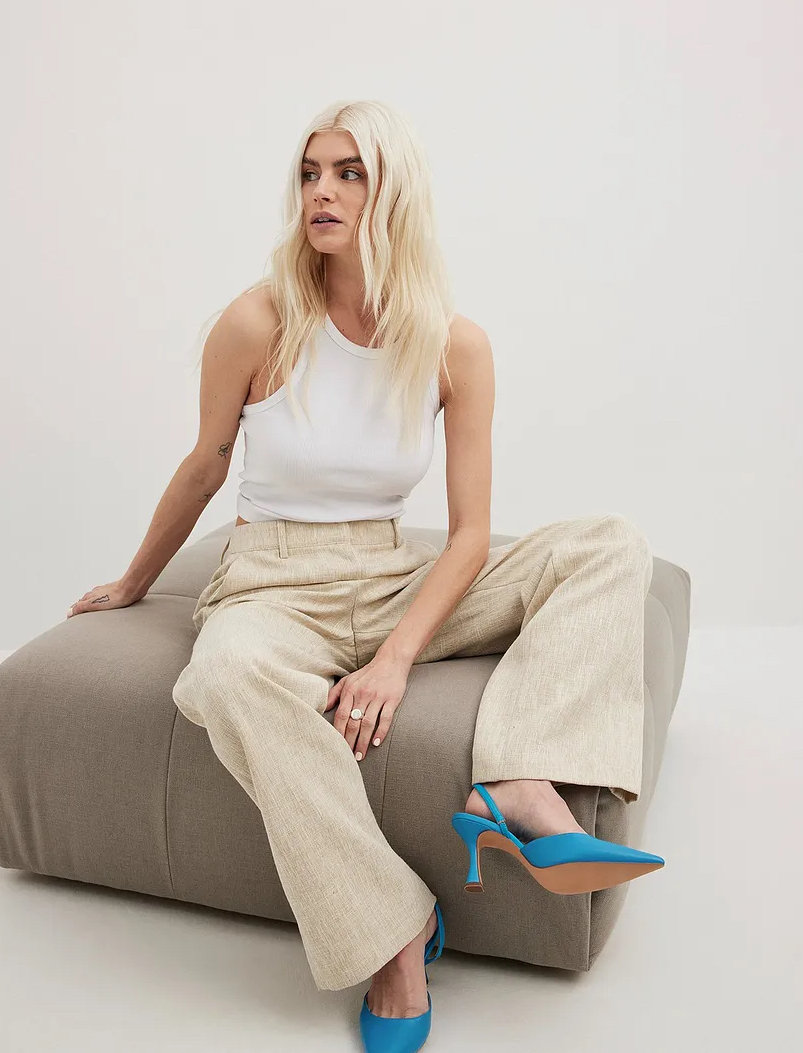 Add a pop of color to your spring and summer outfits with bold blue faux leather slingback pumps. The eye-catching hue (these also come in bright orange) is sure to turn heads, while the pointy-toe slingback silhouette keeps them classic.
Slingback Flats
If ballet flats aren't quite your aesthetic, try some slingback flats instead for a more polished vibe—which also are a throwback '90s style-shoe made modern.
These spring fashion shoes are ideal for the spring when you're ready to retire your boots but aren't quite able to wear open-toe sandals yet. Wear them with pants, dresses, skirts—you name it!
Cap-Toe Slingback Flats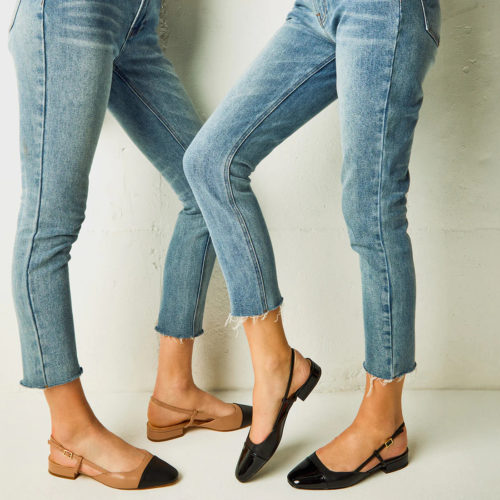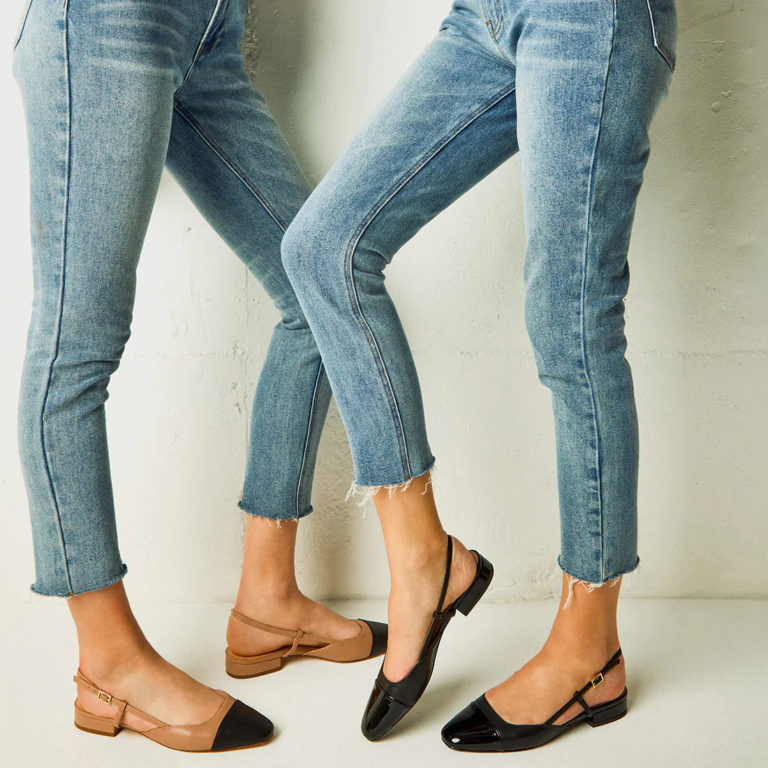 There's something about a cap-toe that looks so chic and classic. Combined with a slingback-style heel, these cap-toe slingback flats remind me of Chanel shoe designs, making them a must-have!
Whether you style these spring fashion shoes casually with denim or dress them up with a sleek dress, their classic look won't go out of style anytime soon.
Pointed Toe Slingback Flats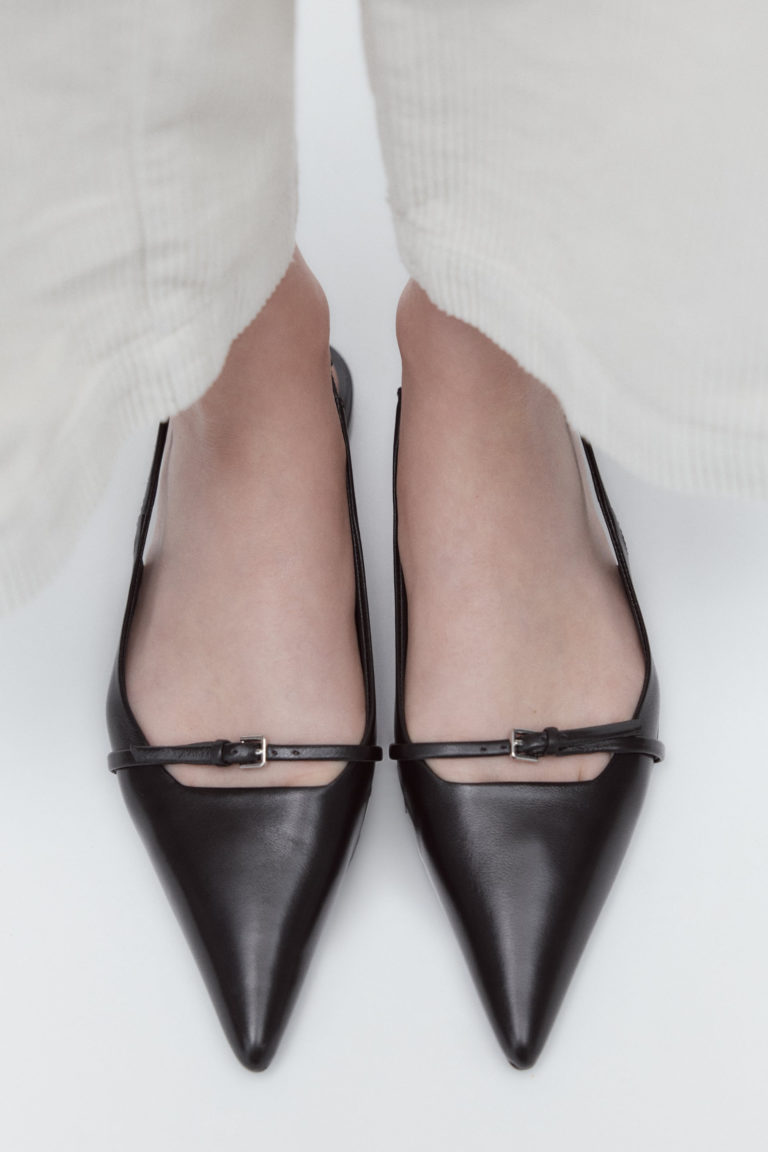 A pointed toe makes just about any shoe look ultra-polished and chic, these leather slingback flats included.
Thin, buckled straps at the instep add to the flats' sleek, designer-inspired look that could have come from a '90s runway.
Sneakers
Sneakers are always in style, but this season, low-profile, soccer-inspired sneakers are taking center stage. Look for low-top sneakers with flat soles and sporty, low-profile designs with a retro vibe—again, taking inspiration from the '90s.
What makes these kicks so great? Their versatility! They pair well with almost any outfit, from laid-back jeans and a t-shirt to midi skirts with crop tops. You can't beat these sneakers' combination of comfort and cool factor.
Adidas Samba Sneakers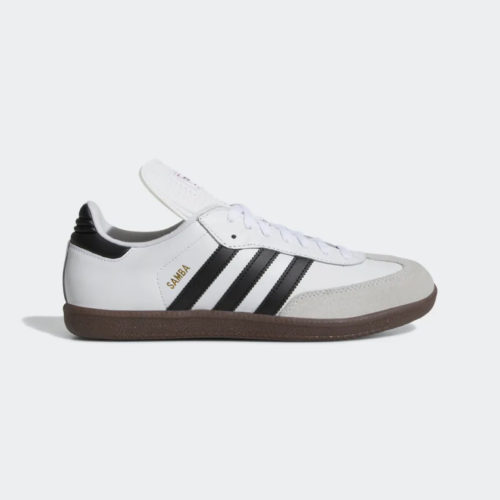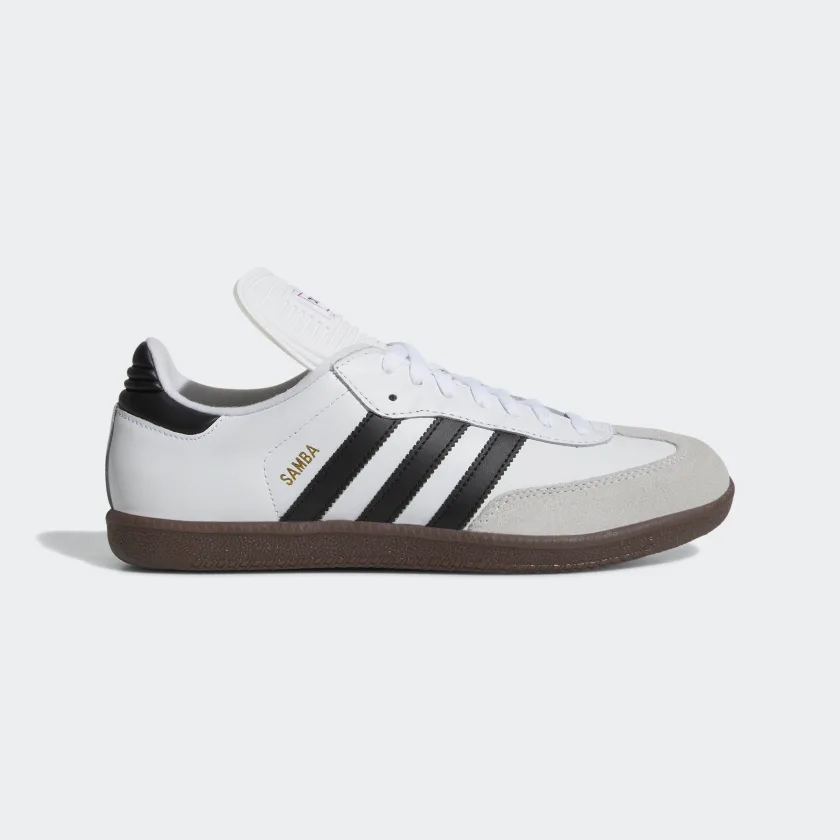 Arguably the hottest sneakers of the season, Adidas Samba sneakers are having their shining moment, though they've been around for years!
What started as an indoor soccer shoe has become the "it girl" shoe of the season. There's no doubt that you've seen these kicks all over your social media feeds, with influencers and celebs like Bella Hadid, Zoë Kravitz, and Kendall Jenner rocking these classic sneakers with all of their recent outfits.
Unfortunately, because of their popularity, it can be difficult to get your hands on a pair in your size, which is the only downside about these cool, versatile, and reasonably-priced sneakers.
New Balance 550 Sneakers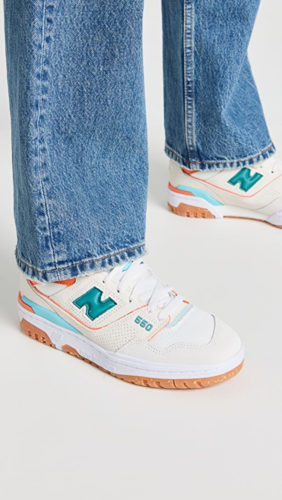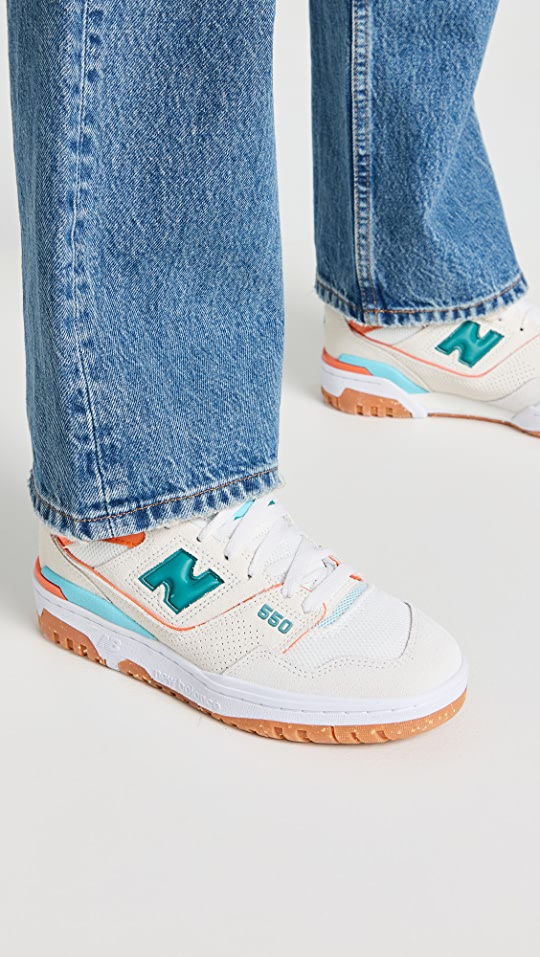 New Balances have also made a major comeback in the last couple of years, with updated takes on classic sneaker styles that have made major waves in the fashion community.
Fashionistas can't get enough of New Balance 550s, which now come in tons of different colorways to choose from. These basketball shoes originally debuted in the '80s and were then discontinued up until a few years ago, but they still have a retro feel that is right on-trend.
This spring, why not try a fun, bright color combination like this white, teal, and orange pair to a pop of color to your outfits?
Onitsuka Tiger Mexico 66 Sneaker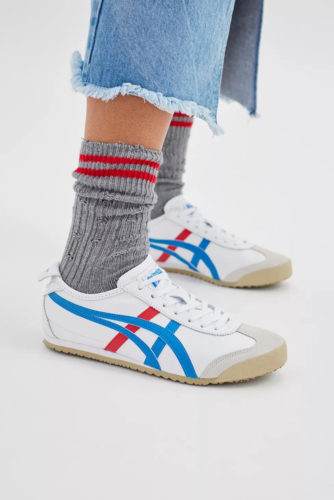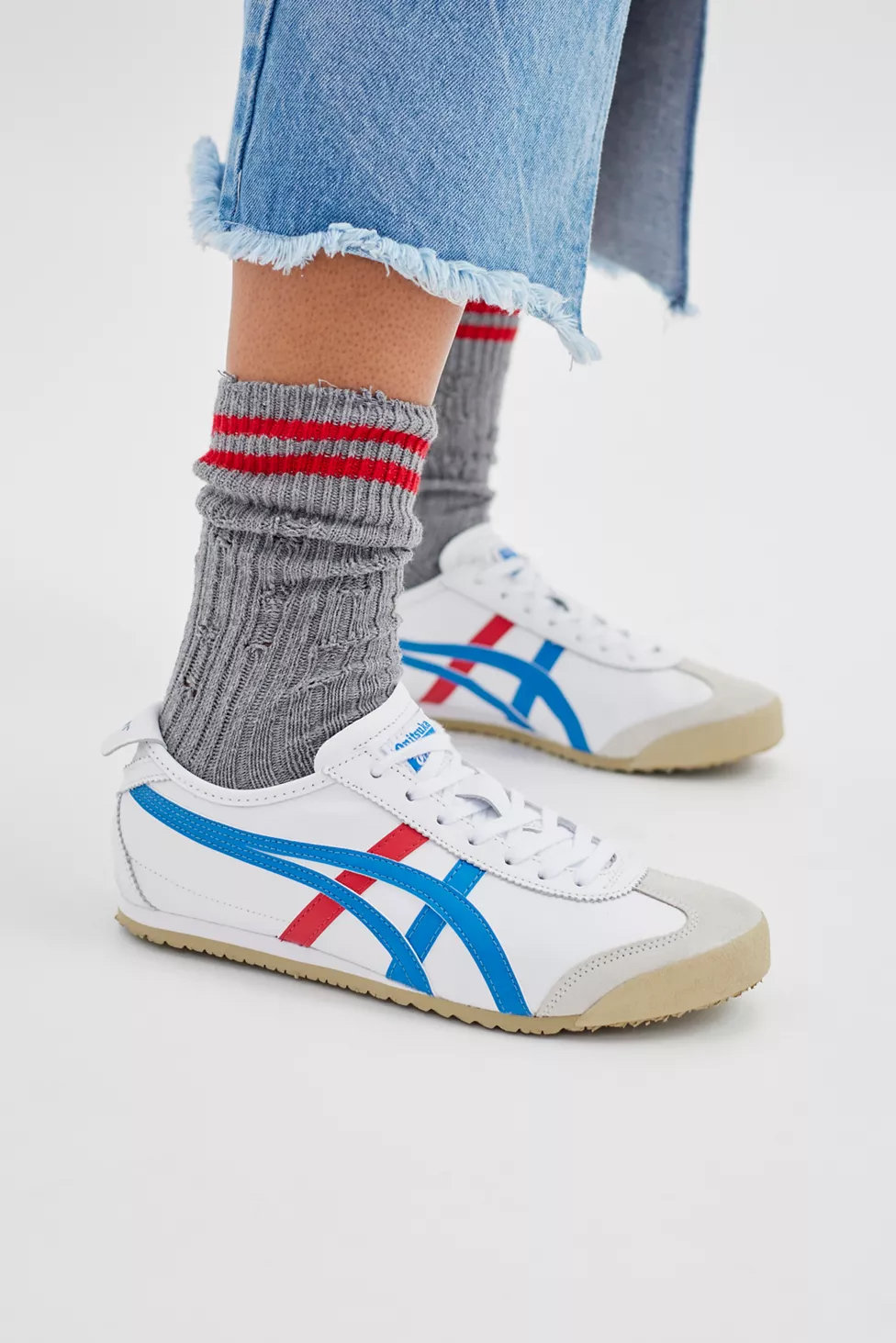 If you're struggling to snag a pair of Sambas in your size, give these Onitsuka Tiger Mexico 66 sneakers a try. They have a similar design, with a low-profile silhouette, mixed media construction, and overlay detailing.
Best of all, you'll stand out from the crowd since these are a less popular—but equally as cool—option!
Pointy-Toe Knee-High Boots
This spring shoe trend will make you feel like one Bad B. It's nearly impossible not to feel hot in heeled knee-high boots with pointy toes! Style these with dresses, skirts, and in some instances, jeans tucked into the boots, for a fashion-forward look.
Moto-Style Knee-High Boots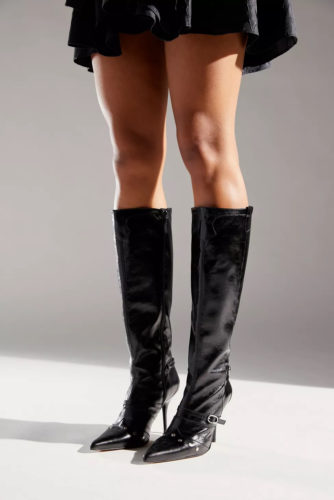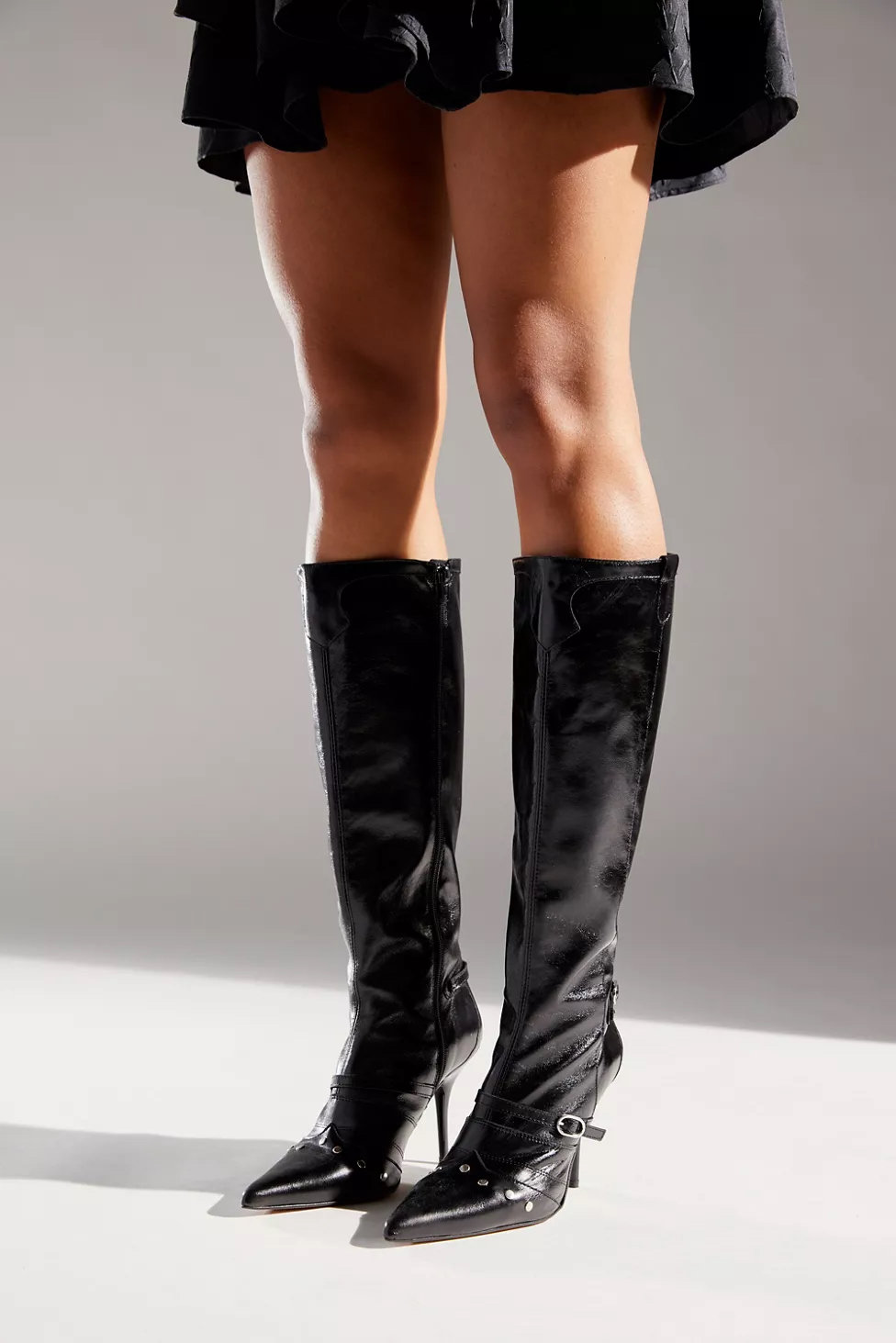 Balenciaga DOOP! But TikTok jokes aside, these moto-style knee-high boots are a designer dupe that will add a cool, edgy vibe to your looks this spring. They feature silver metal studs and buckled straps, giving them a similar vibe as your favorite moto jacket, and their pointy-toe design keeps them looking elevated.
Croc-Embossed Knee-High Boots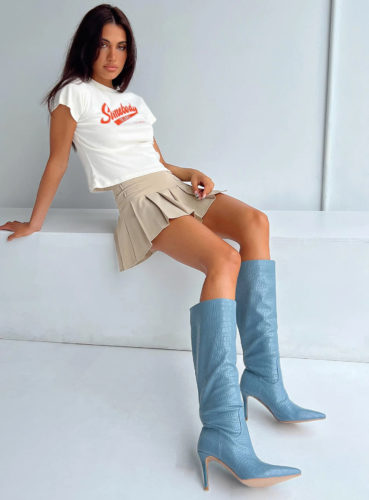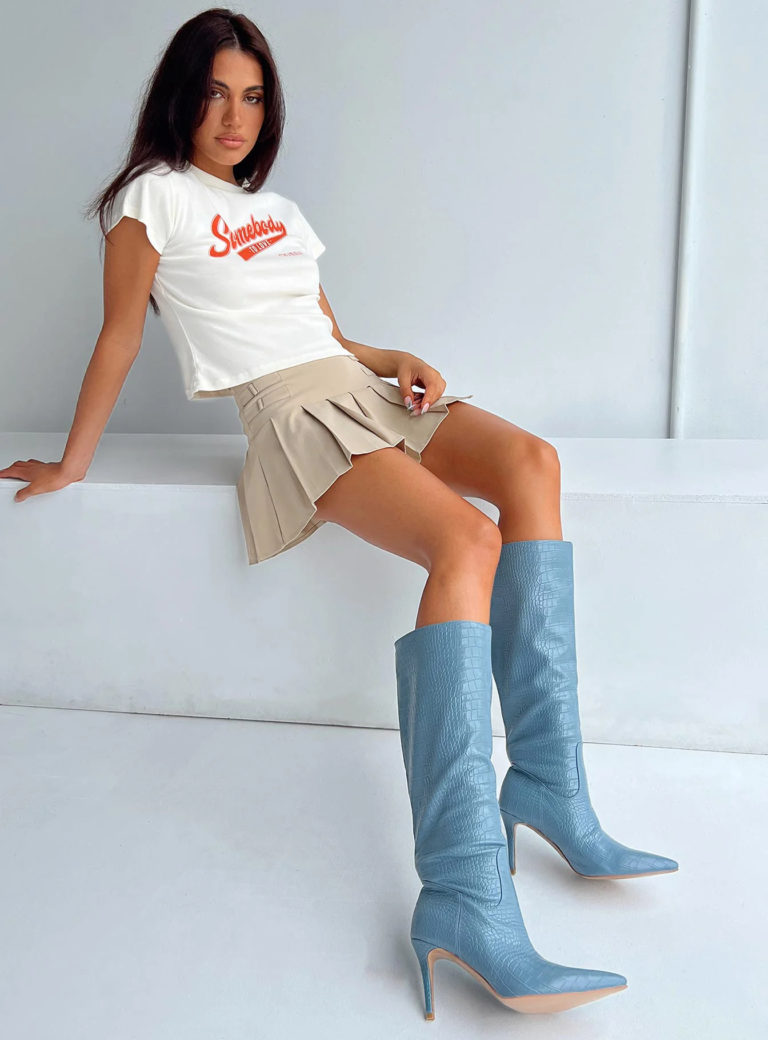 I am totally obsessed with the light blue hue of these crocodile-embossed knee-high boots with pointy toes. The color is so unexpected when combined with the crocodile print, and it feels super fresh for the spring.
Best of all, these statement shoes are under $100—and are guaranteed to gain compliments from everyone on your next night out on the town.
Black Leather Knee-High Boots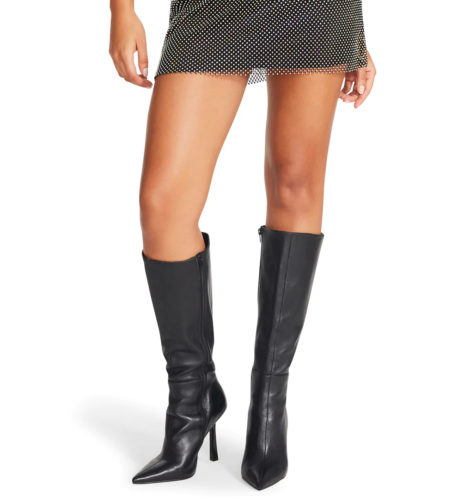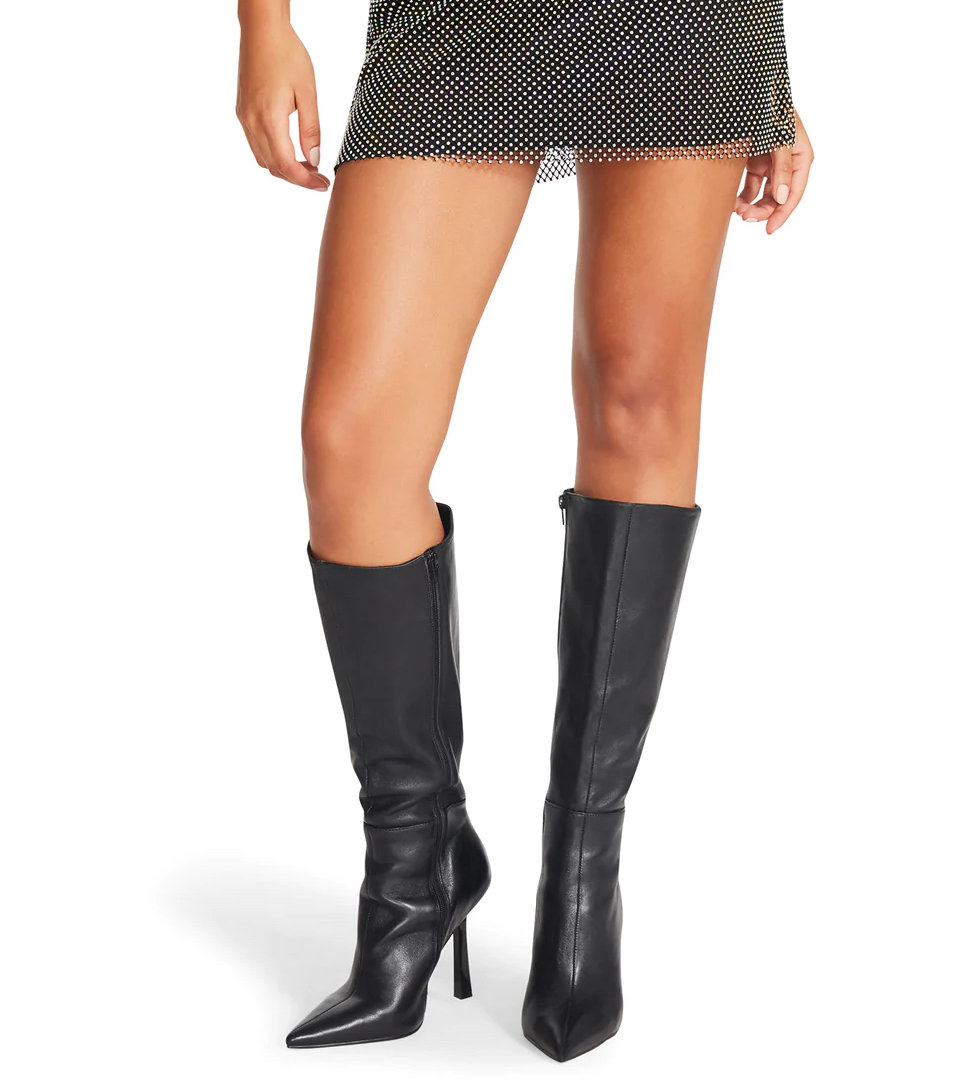 Every girl needs a basic pair of black leather (or faux leather) heeled knee-high boots, and a pointy toe will make them look much more polished. Though these versatile boots are on-trend at the moment, they are still a timeless design, making them worth the investment.
Clogs
While Y2K styles and '90s aesthetics have recently been at the forefront of fashion, clogs—a '70s favorite—are making waves this spring.
Take the Birkenstock Boston clogs we all know and love a step further with more classic clog styles that still maintain the same ease and comfort.
Wooden Heel Clogs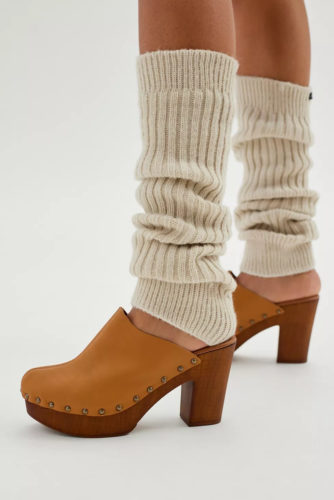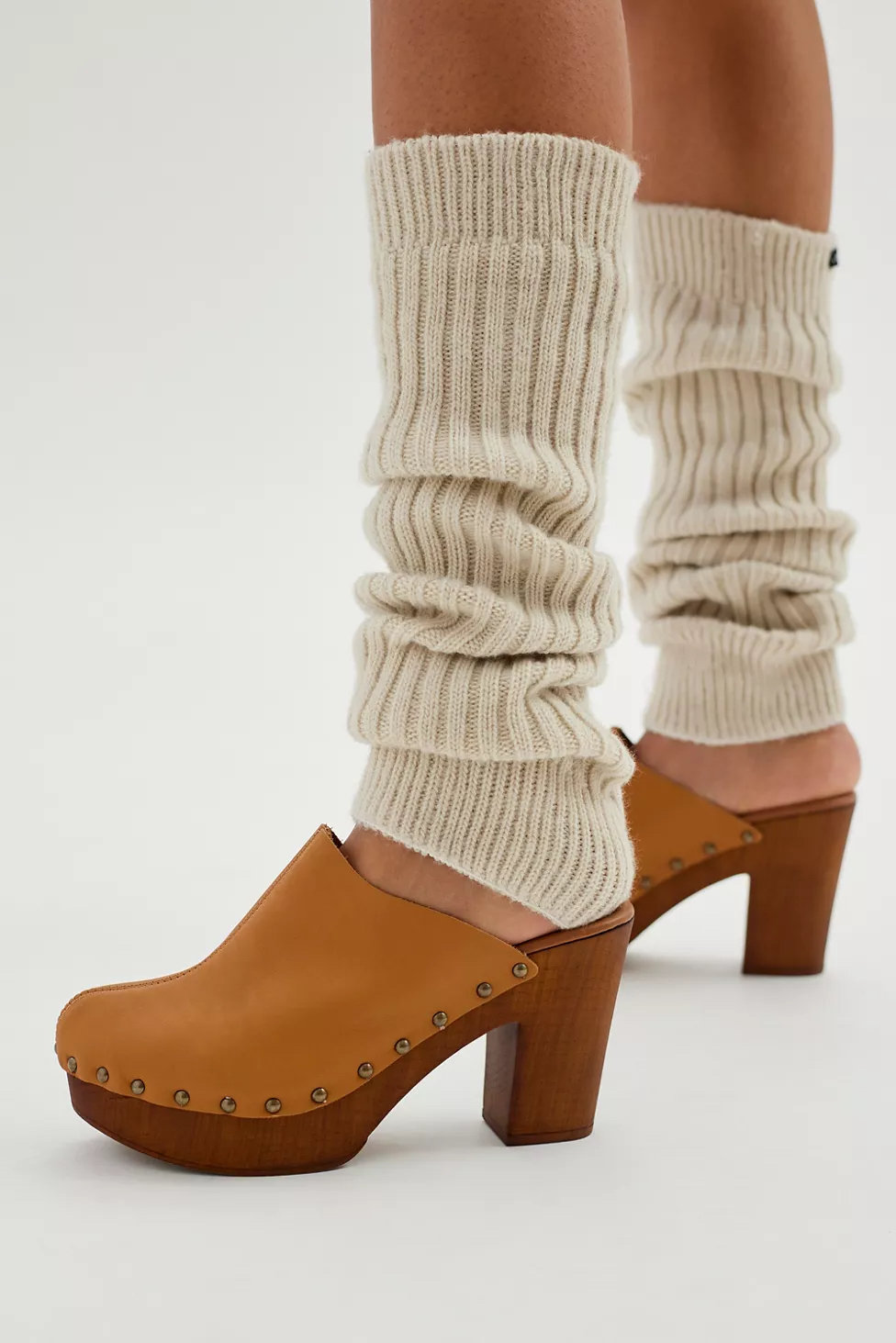 It doesn't get more classic than a pair of tan-colored leather clogs with solid wooden heels and nail detailing. True to their original form from the '60s and '70s, these clogs have plenty of bohemian flair to spare.
Buckled Clogs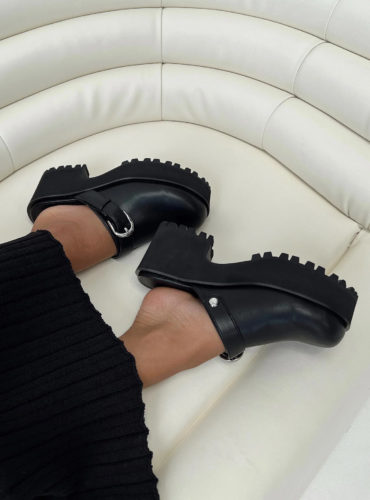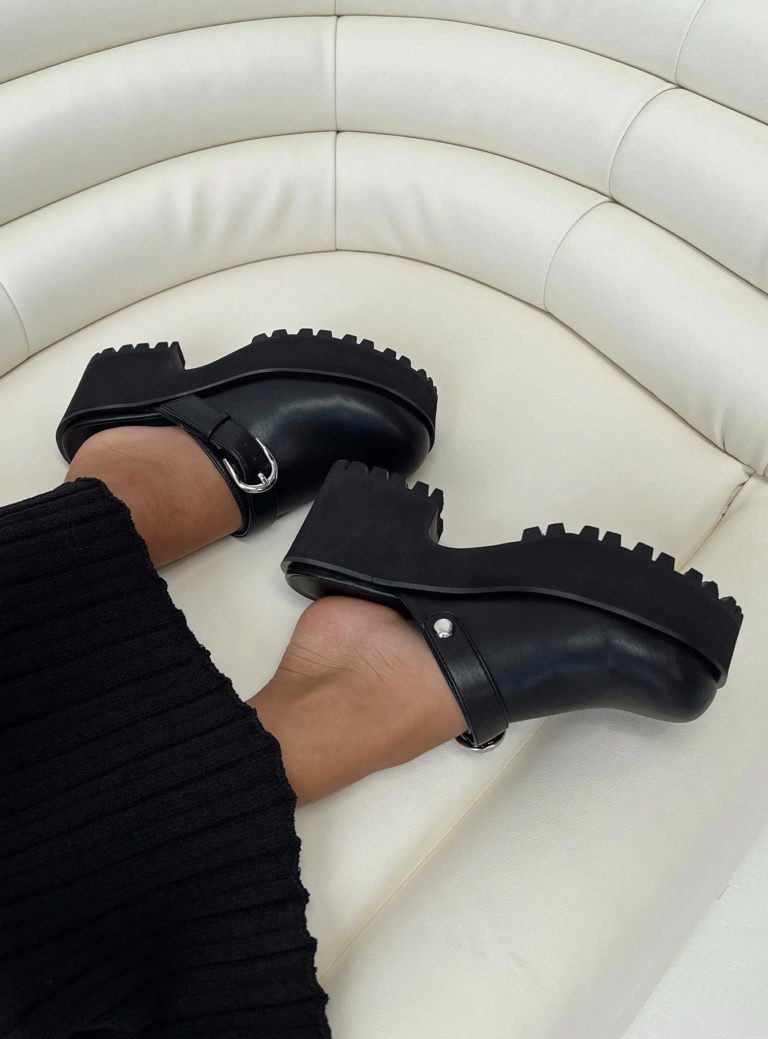 These black faux leather platform clogs with silver metal buckle details and treaded soles are a cool, edgy take on the classic clog.
With their dark faux leather material and contrasting metal detailing, you can style these with darker color palettes and more modern (as opposed to bohemian) clothing pieces.
Lug-Sole Clogs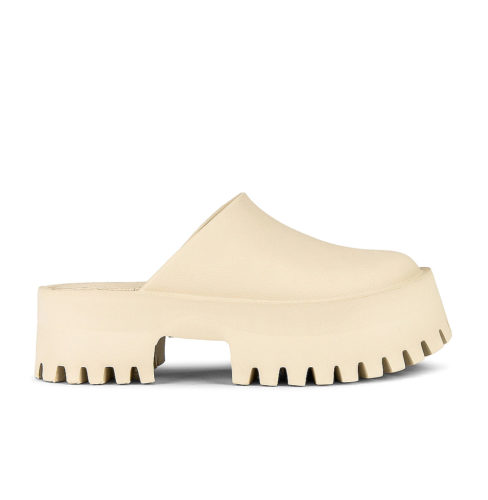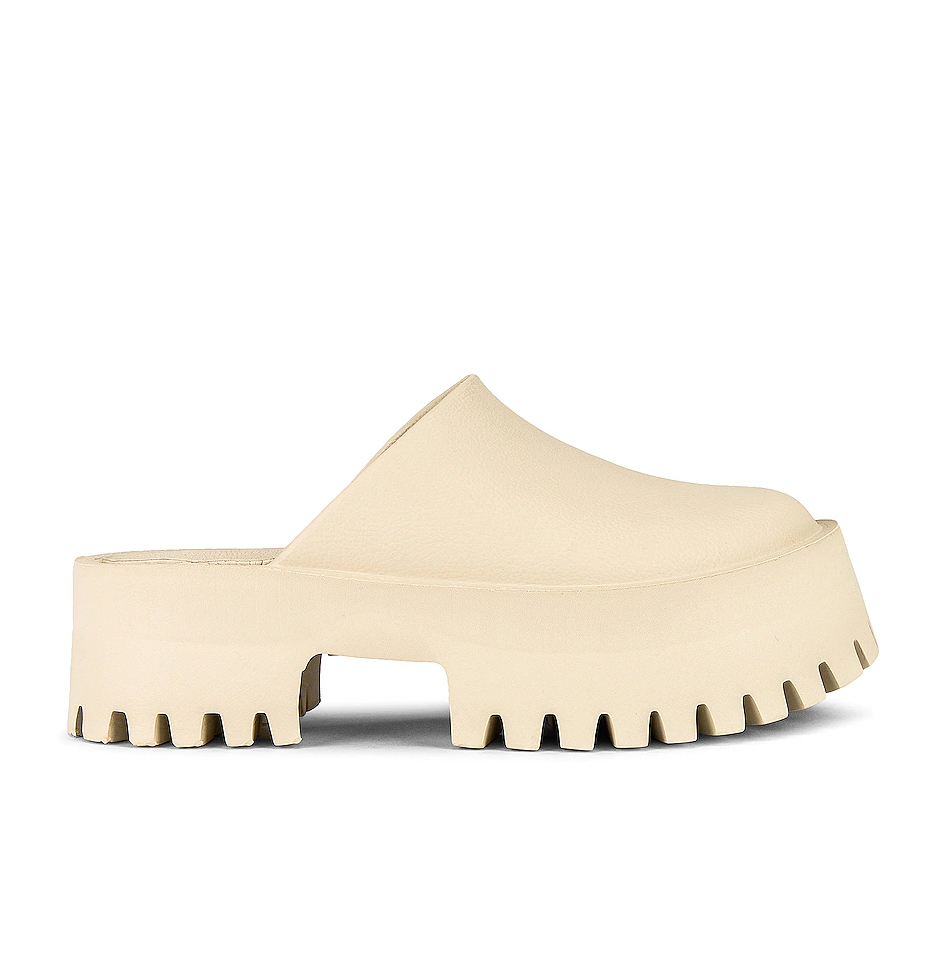 A monochrome clog with an extreme lug sole is one of the most modern clog styles yet. Whether you opt for this neutral hue, classic black, or the Bottega Veneta-inspired bright green option, these grained faux leather clogs make a major statement.
Espadrilles
A classic spring fashion shoe choice, you can't go wrong with adding a pair of espadrilles to your S/S 2023 shoe collection. Their lightweight fabrication, woven soles, and slip-on design make them as effortless to wear as they are chic-looking.
Metal Embellished Espadrilles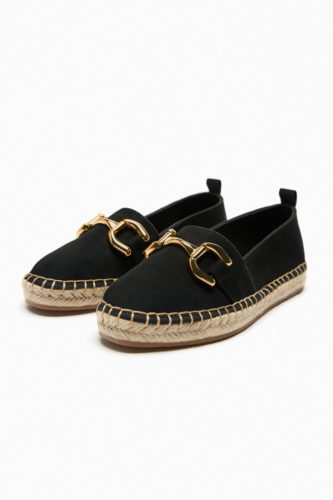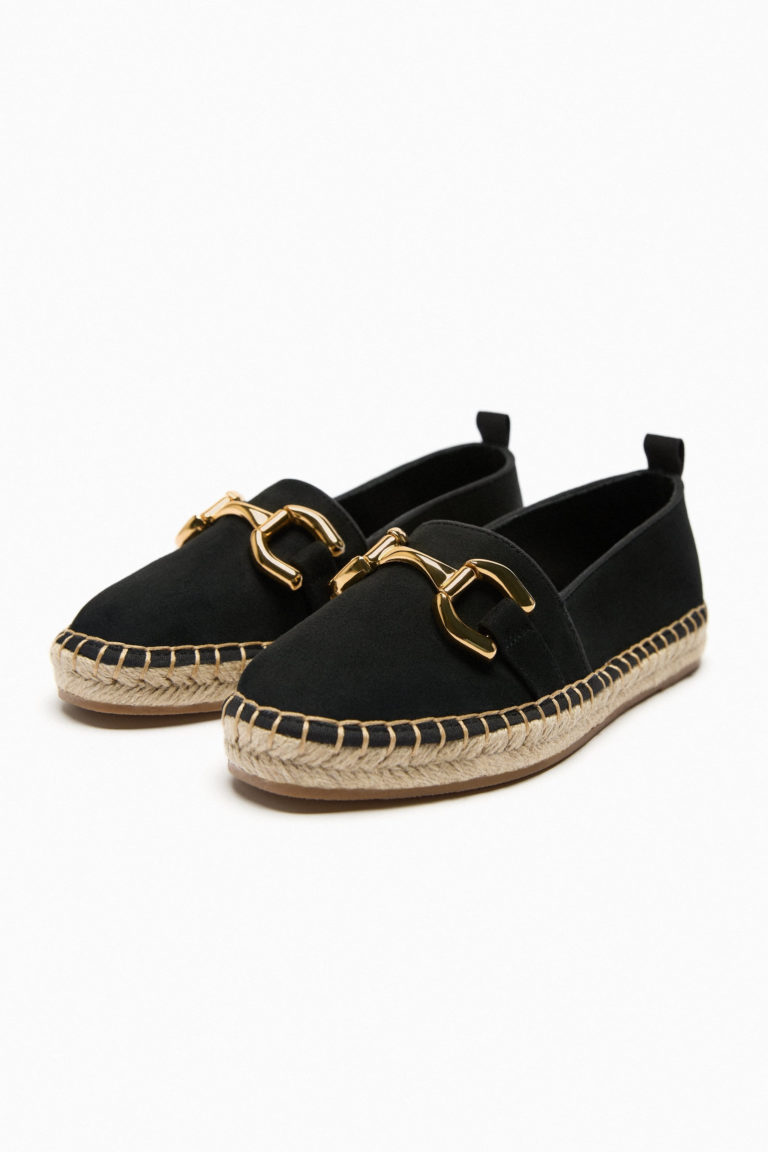 One way to make your shoes look more expensive than they actually are? Metal embellishments. These espadrilles flats feature gold metal horsebit embellishments across the front for a luxe look, but they are just under $50. Score!
These espadrilles will look amazing with everything from denim shorts to flowy sundresses.
Embroidered Espadrille Wedges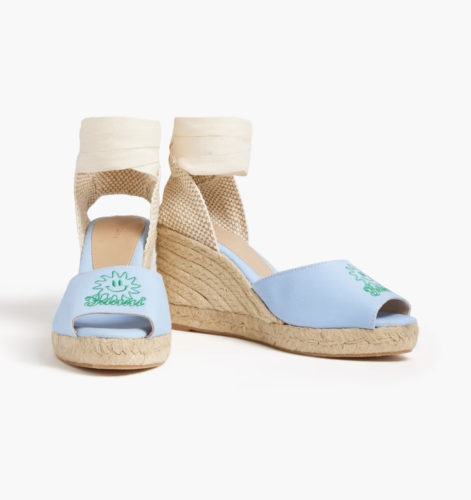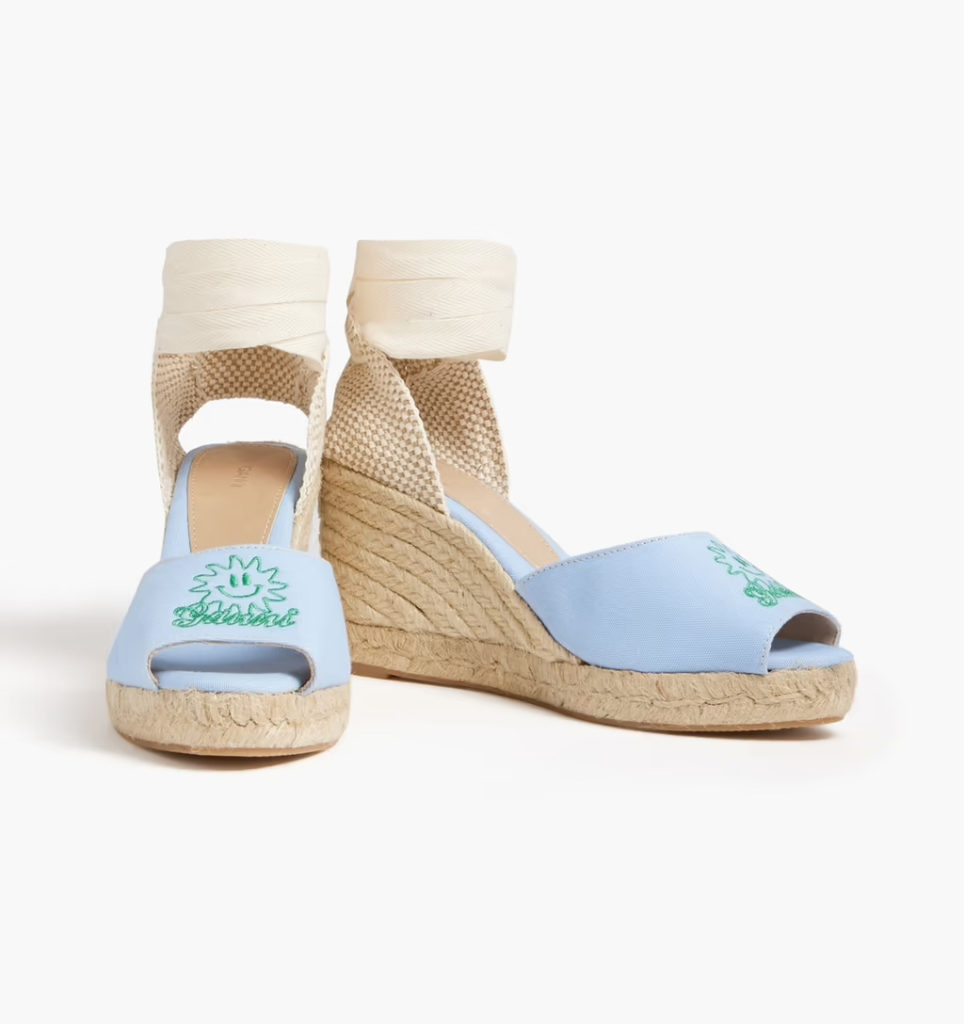 Grab these discounted Ganni espadrille wedges before they sell out! Coming in under $100, these canvas espadrille sandals feature a jute wedge heel, ties at the ankle, and an embroidered Ganni logo across the front in a bright, contrasting color.
They are so adorable and such a steal.
Mary Jane Espadrilles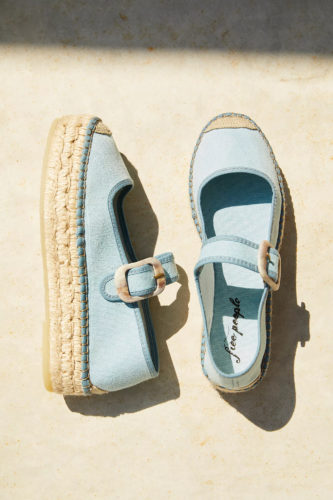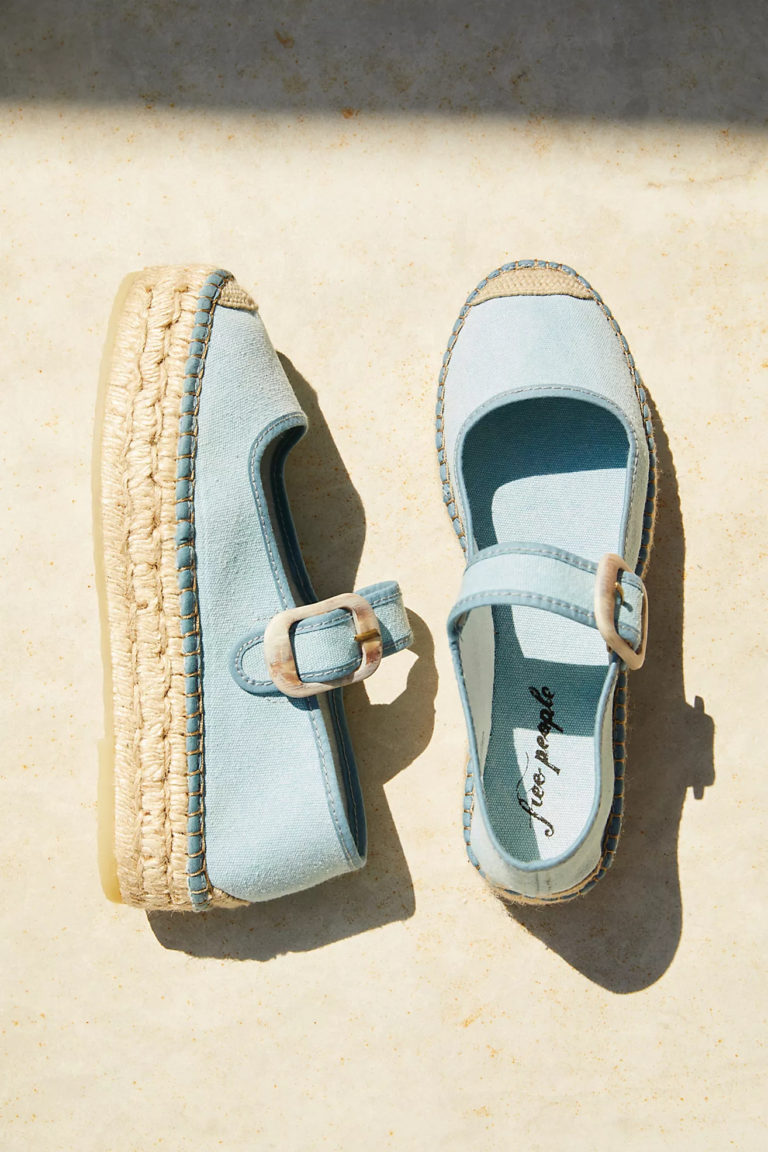 Mary Jane, meet spring. Put a spring-ready spin on the classic Mary Jane shoe with a soft canvas fabrication and woven espadrille outsoles.
These Mary Jane espadrilles will give you the best of both shoe worlds and come in an array of eye-catching colors like light blue and red that are especially perfect for spring and summer.
What do you think of our 2023 spring fashion shoes guide?
Do you like these shoe trends? Which shoe trend is your favorite this season? Leave a comment and let us know!

#Spring #Shoe #Trends